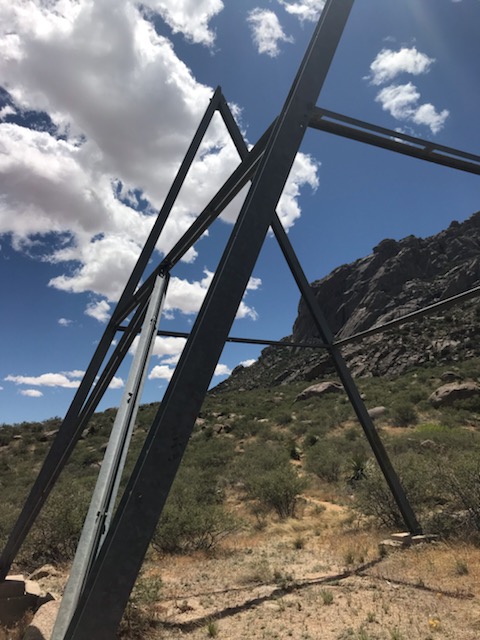 The Volksmarch Series: March on the A-Frame
Note: This event has already passed.
Date: Jun 8 2019, 8 a.m. - 12 p.m.
The Volksmarch Series is a family friendly event that brings both children and adults together to explore the local WSMR environment, while learning about various parts of WSMR history and exploring the outdoors.
We will meet at Desert Emeral Park Bldg. 1338 at 0745.
The A-Frame hike is approximately 1.5 miles from our starting point, and follows along the Texas Canyon Trail. When we reach the A-Frame, we will briefly discuss the history of the A-frame as well as discuss some plants, wildlife, and natural flora through out the area. When the entire group is at the top, we will then start back down our 1.5 mile descent on the trail back to the gathering point.
There will be a total of three water points, one at the start/finish, and two others along the trail.
Participants are encouraged to wear sunblock, appropriate clothing and foot ware, and are encouraged to bring extra water.
Registration Info
Registration is not necessary
For more information please contact number below
Contact