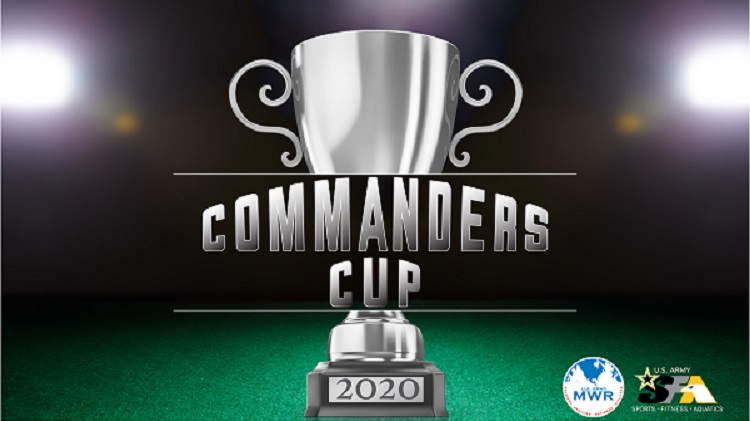 Date: Jan 1 2020 - Dec 31 2020
Bell Gymnasium - Picatinny St. Bldg. 236 White Sands Missile Range 88002 Google Map
The Commanders Cup is based on participation throughout the year where teams (units) compete in a series of sport leagues and tournaments for the calendar year (2020). Events will be announced during the year and points are earned for participation while additional placement points are awarded for 1st, 2nd, and 3rd place. At the conclusion of the calendar year, the team who accumulated the most points for the year will receive a trophy for winning The Commanders Cup for the year WITH bragging rights and being the best team at White Sands Missile Range.
| Participation | Points |
| --- | --- |
| 1st team to Register | 5point |
| Each additional team to register | 1 point |
| Forfeit or drop out before competition | -5 or -1 points |
| Placement | Points |
| --- | --- |
| 1st place | *15 points |
| 2nd place | *10 points |
| 3rd place | *5 points |
*Points earned at the end of each league/tournaments
Cost
Determined by the Event you are participating in.
Registration Info
Register your team/unit at Bell Gym front dest or put your team/unit on the Commanders Cup Board.
For more information please call the number below.
Contact