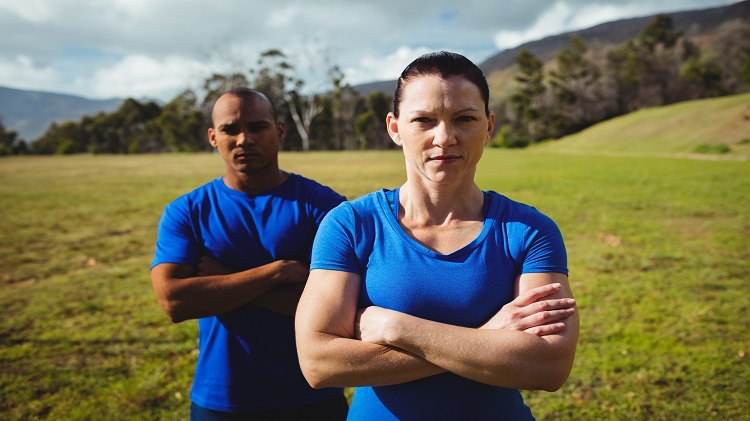 Army Combat Fitness Test (ACFT) Based Functional Fitness
Note: This event has already passed.
Date: Sep 16 2019, 6:30 a.m.
Bell Gymnasium - Picatinny St. Bldg. 236 White Sands Missile Range 88002 Google Map
Bell Gym is now offering Army Combat Fitness Test (ACFT) Training Classes
Are you needing help to get ready for the ACFT or looking for a challenge?
Let the staff at Bell Gym get you ready with classes that consist of different activities from each ACFT event to get you prepared for success!
Army Combat Fitness Test Events
EVENT
DESCRIPTION & FIELD TEST POINTS
3 Repetition Maximum Deadlift

Deadlift the maximum weight possible three times

Field Test:

60 = 140lbs

100 = 340lbs

Standing Power Throw

Throw a 10lb medicine ball backward and overhead for distance

Field Test:

60 = 4 meters

100 = 13 meters

Hand-Release Push-Up

Complete as many Hand-Release Push-ups as possible in two minutes

Field Test:

60 = 10 reps

100 = 70 reps

Sprint-Drag-Carry

Conduct 5x50 meter shuttles for time - sprint, drag, lateral, carry and sprint

Field Test:

60 = 3:35 minutes

100 = 1:40 minutes

Leg Tuck

Complete as many leg tucks as possible in two minutes

Field Test:

60 = 1 rep

100 = 20 reps

2 Mile Run

Run two miles for time on a measured, generally flat outdoor course

Field Test:

60 = 21:00 minutes

100 = 12:45 minutes
Cost
Free to Active Duty
$3 for DOD or Civilians
Punch Cards Are Welcome
Registration Info
Register at Bell Gym front desk
For more information please contact number below
Contact